See How Ozzy Stacks Up
We understand how important a cool mattress is, so here we've built the perfect combination of Luxury Comfort and Cooling Technology.
1. Ozzy Cool-Silk™ Fabric
Made with the revolutionary Ozzy Cool-Silk™ Technology Knitted Fabric, giving you a cool to the touch feel and keep your body stay cool throughout your sleep. Protection against dust mites and bacteria.
2. Ozzy Cool Gel Memory Foam
Rapidly reduce mattress temperature while perfectly contouring to your body to provide perfect support, helping to reduce stress and relieve aches and pains.
3. High Density Support Layer
Optimum firmness support and weight distribution, reduce sinking and prolong the mattress life.
4. Pocketed Spring
Proper back support and alignment with individual pocket spring support, to improve airflow and minimizes impact from partner movement guaranteeing motion isolation.
5. Anti-slip Padding
Prevent your mattress from moving/sliding off your bed.
Key Features
The Perfect Firmness
Designed for all body types and sleeping positions. Ozzy has the ideal firmness of 7/10 that gives you contouring comfort and pushback support. 
Extra Cooling Comfort
With the combination of all cooling properties to provide you the ultimate cooling sensation and wake up feeling fresh. No more sweaty nights!
Enhance Side Support
Reinforce the whole mattress and preventing sagging overtime. Sleeping space is now maximised without that "roll off" feeling.
100 Days Sleep Trial
Choosing a mattress can be a tricky problem, so we're here to make things more comfortable. Ozzy Cool Boost Mattress comes with a 100 days sleep trial, so there's no need to stress about finding the right mattress for you.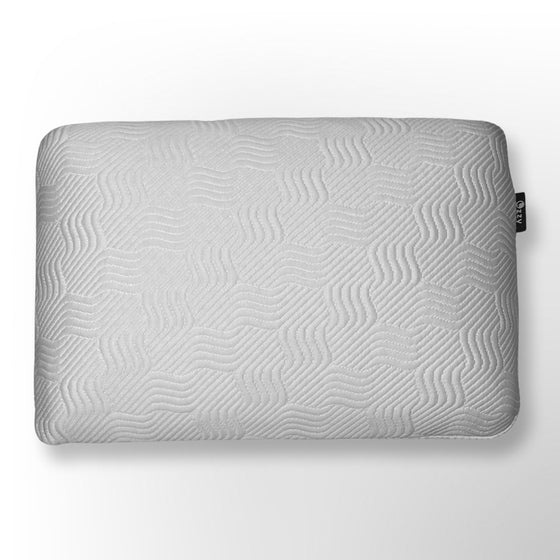 new luanch
Ozzy Cool Boost Latex Pillow
Ozzy Cool Boost Latex Pillow provides you superior resilience, comfy and plushy yet supportive cooling sleep throughout your night. Wake up feel energised everyday!
Shop Now
With Every Ozzy, You'll Get
10 Years Warranty
Your Ozzy is built to last and is covered by a 10 years warranty so you can sleep assured every night.
Quality Assurance
The quality of Ozzy is crucial for us. All mattress will be evaluated to ensure they meet the required specifications before being delivered.
Free Delivery
All Ozzy mattress will be deliver straight to your doorstep at no extra charge.
Check Out The Cool Sleepers
Eunice Annabel
"You no longer have to break out in a sweat while sleeping. Ozzy Mattress keep you feeling refreshed throughout the night"
Cheris Lee
"Sleep is the golden chain that ties our body and health together.
Can't wait to have date with my cooling bed with this humid weather we have!"
Don't take our word for it
★★★★★

The material feels really nice and cool. Hardness of the mattress is just right. Worth buying. Highly recommended.
★★★★★

After previously ordering a mattress online that claimed to take away all my aches and pains that did neither, I was kind of skeptical about doing it again. I went with Ozzy after reading some of the positive reviews compared to those other expensive online mattresses. Ozzy offered great prices, great customer service and fast shipping. Would definitely recommend it to my my friends and family.
★★★★★

I was hesitant to buy a mattress without trying it in a store, but with the pandemic, I decided to take a chance and give it a try. This mattress brings it to a new level. Every night I get the best rest and feel amazing in the morning.
★★★★★

Mattress looks gorgeous and plush. Well supported and firmness is just nice. Great value at this price. Highly recommended!
★★★★★

It's really cooling unlike the normal mattress out there that can be rather warm throughout the night even with my aircon on. The mattress came in good condition and great quality!
★★★★★

We purchased this mattress because our current mattress was giving us such aches and pains. We purchased the ozzy mattress and instantly felt relief and have had great nights sleep ever since.
★★★★★

I am very very satisfied with this mattress as it's really comfortable, and cooling to the touch! Great buy! Thank you for the great service and product!
★★★★★

Wow! I was damn impressed with its silk material, really cold and comfortable to sleep in. My husband and I love it very much.
★★★★★

Extremely happy with my Ozzy Mattress. I sleep well and wake up refreshed. Best mattress ever!!!
As Featured In